Wellbeing and Day Spa
Luxurious spa facilities feature Byron's best therapists and a wide range of healing modalities, including Swedish therapeutic, deep-tissue, Shiatsu, Thai and other massage styles.

Organic Aromatherapy spa renewal & beauty treatments, Yoga, Pilates, Tai Chi and personal trainers are available upon request. All practitioners are highly professional, and are screened to guarantee client discretion.

Gently steam away aches, pains and tension in the Villa's spacious, polished marble steam room – complete with heated benches, variable steam controls and overhead shower for cooling down between steams.

A delicious open-air, freshwater spa-bath is nestled into tropical gardens overlooking the beautiful Emerald Valley – perfect for a lazy afternoon glass of champagne, or romantic star-gazing liaison with a sweetheart.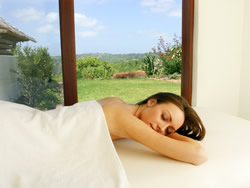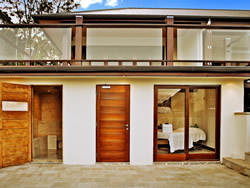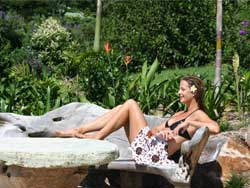 Emerald Valley Villa - Luxury Villa Rental Byron Bay - Luxury Private Resort Australia - Spa Byron Bay - Luxury Holiday Homes Byron Bay